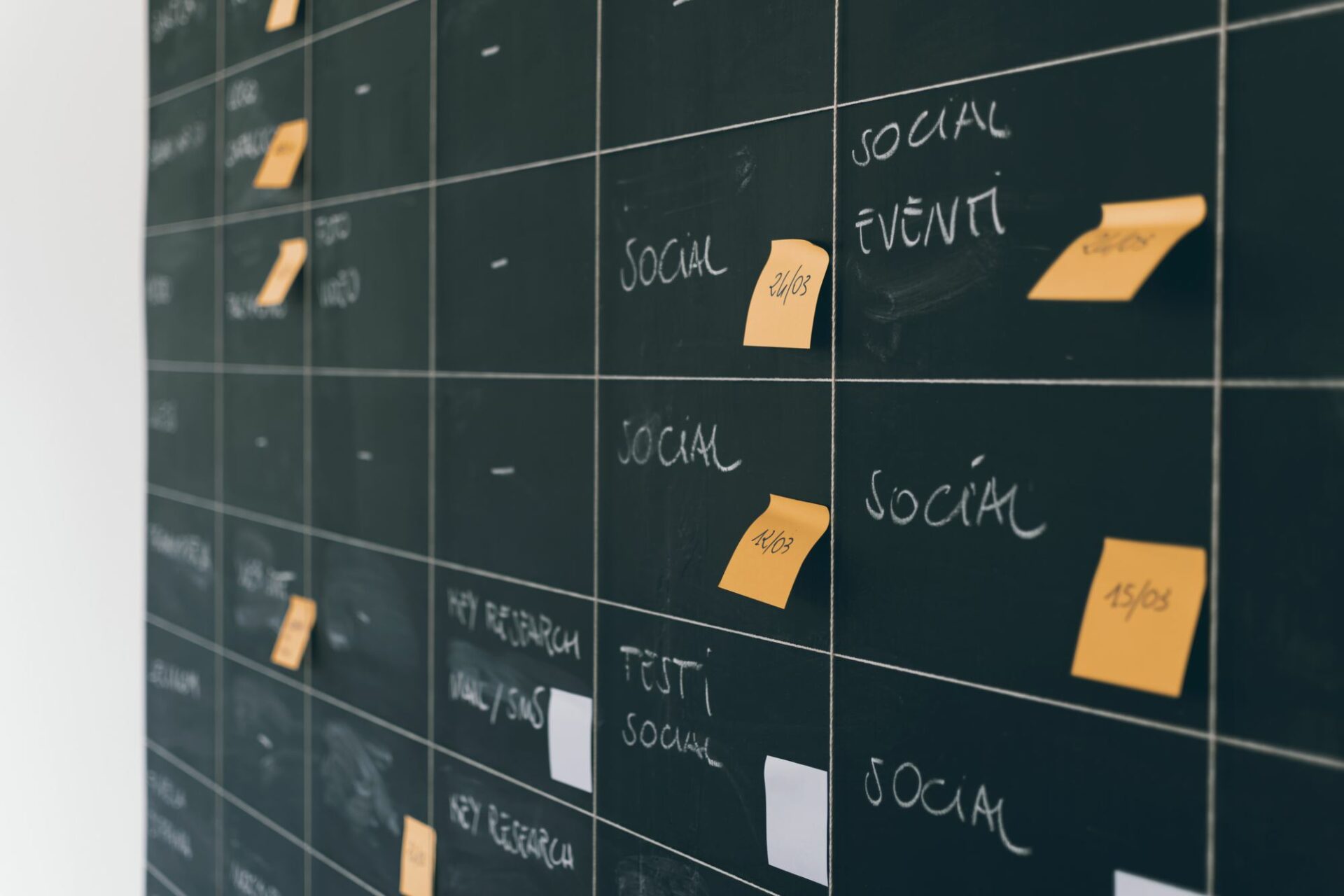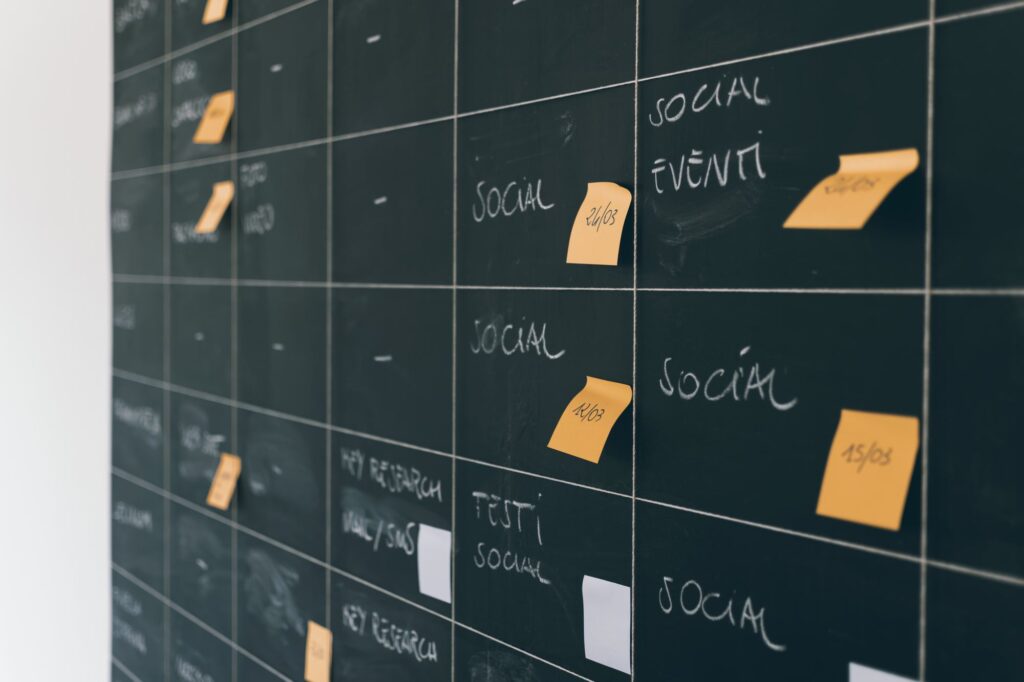 Did you know that more than 50% of all website traffic comes from mobile device users? If you want to take advantage of the mobile shift, you need to avoid some dastardly website design mistakes.
Then, you can focus on designing a more professional site that people want to visit and engage with. Read on to find out what you could be doing wrong when designing your site.
If you're hoping to connect with your audience online, there's only one way to do it: meet them where they are.
These days, the chances are good that your audience spends most of its time on social media. With seven in ten Americans using at least one platform, creating a presence on the right site can be a great way to get in front of their faces on a daily basis.
Of course, managing a social media campaign for your business is different from making a personal account. Without the right planning and tools, your campaign may fall flat—no matter how much time and effort you've put into it.
We've got you covered. If you're not sure where to begin when it comes to launching a successful campaign, here's what you need to know.
Start With the Basics
Before you jump into your launch, it's important to consider a few basic social media campaign elements up front. This advance planning can streamline your campaign and save you a lot of headaches down the line!
Set Campaign Goals
What do you want to get out of your campaign?
In order to measure your success, you'll want to sit down to establish a few SMART goals in advance. Are you hoping to build trust with your audience? Are you trying to boost engagement, or do you need more sales and conversions?
To track your progress—and to help set measurable SMART goals—consider the KPIs you'll use. If you're boosting engagement, for example, tracking your likes and comments will help. If you're trying to ramp up your conversions, on the other hand, check your click-through rate (CTR) and bounce rate.
Know Your Target Audience
If you haven't done so already, now is the time to get to know your target audience. Understanding their needs, goals, and hurdles can help you craft compelling posts when it's time to launch your campaign.
There are countless ways to learn more about your audience, from getting demographic data online to asking your sales team for insights. Don't forget about tools like surveys, and consider creating buyer personas as well.
Knowing who you want to attract can also help you with one key factor: identifying which social media platforms to use. Make sure you know where your customers spend most of their time online, and launch your campaign on only those platforms.
Create Your Content
Once you have your goals in place, you're ready to start creating your social media content. For each of the steps below, keep in mind that consistency is key: your audience is more likely to come back for more if they know what to expect from your brand.
Use a Brand Style Guide
One of the biggest keys to social media marketing is to develop a brand style guide. This ensures that your voice, style, and messaging remain the same throughout your campaign, even if different team members are touching the content.
Optimize Your Posts
These days, it's not enough to post the right content. You also need to optimize it!
Depending on the platform, you'll need to research the best practices for your captions, hashtags, image sizes, and more. In addition, don't forget to look into the ideal timing and frequency, as regular social media posts tend to attract a more consistent audience.
Develop a Content Calendar
If you're creating posts well in advance, a content calendar can help you and your team organize your upcoming content. Though you can do this in an online spreadsheet, there are also countless free templates and digital marketing tools for a shared content repository.
Manage Your Campaign
After you've launched your first posts, there's no time to rest on your laurels. You should expect to spend time managing your campaign in a few key ways:
Schedule Your Content
If you're hoping to spend less time managing your content—and to avoid making real-time posts multiple times a day—consider using an online scheduling tool. Live scheduling tools make it easy to add, shuffle, and manage your daily social media posts well in advance.
Engage Your Audience
By this point, you've already taken care of a few audience engagement strategies, like sharing content that your audience loves and using hashtags to encourage commentary. However, you'll still need to be responsive to your audience in real time to build a relationship with them.
Make time to respond to comments, reblog your followers' posts, or even go live to speak to your fans. This behavior makes you seem authentic and relatable, and it encourages your audience to stick around.
Analyze Your Campaign
During and after your campaign launch, frequent analysis can help you keep your progress on track and plan your success. Here are the two main tactics you'll want to try:
Check Your Analytics
Most major social platforms and scheduling software come with a free suite of analytics tools. If you haven't already looked into them, they're great ways to track your KPIs as your campaign progresses.
Which posts performed best? Which ones got the most engagement from your audience? With your marketing performance data in hand, can you see ways to attract new followers?
Plan Future Campaigns
Once your campaign has come to an end, jump back into your analytics again. With the final insights into your overall performance, you'll be better poised to plan future campaigns.
Did you reach your initial goals? What can you do differently next time? What worked well enough to try again?
Launch a Successful Social Media Campaign Today
The benefits of a social media campaign can be enormous—provided that you've approached it the right way. With the tips above, your brand will be better poised to connect with the millions of U.S. users on platforms like Facebook, Twitter, and Instagram.
Want some extra help launching your campaign? If you're hoping to find quick success, expert help can get you there faster.
Our team can help you create content that engages your audience and helps you stay ahead of the competition. To learn more about what we can do, contact us today.